I'm mashing this up into one for this lazy Sunday.  I had the urge to make cookies, but didn't have any butter at home for a staple chocolate chip cookie but luckily found this great recipe.  Mine didn't turn out looking quite as nice, but still very yummy.  It only requires four ingredients!
Peanut butter, vanilla extract, eggs, and sugar.
I think what really made these cookies was the peanut butter that I used, Brad's Organic Peanut Butter.  This peanut butter is more runny than your average PB (jif, skippy, etc), so I think my batter wasn't as thick as it should've been, but these cookies still tasted great and I wanted softer cookies anyway.  You can always substitue and alter a recipe to your liking, for example, I only put about a half to two-thirds cup of sugar and added an extra egg because I only had Medium sized eggs at home.
I also attempted to add marshmallows to my cookies, but it was a failed attempt.  I will get it right next time though because they look amazing!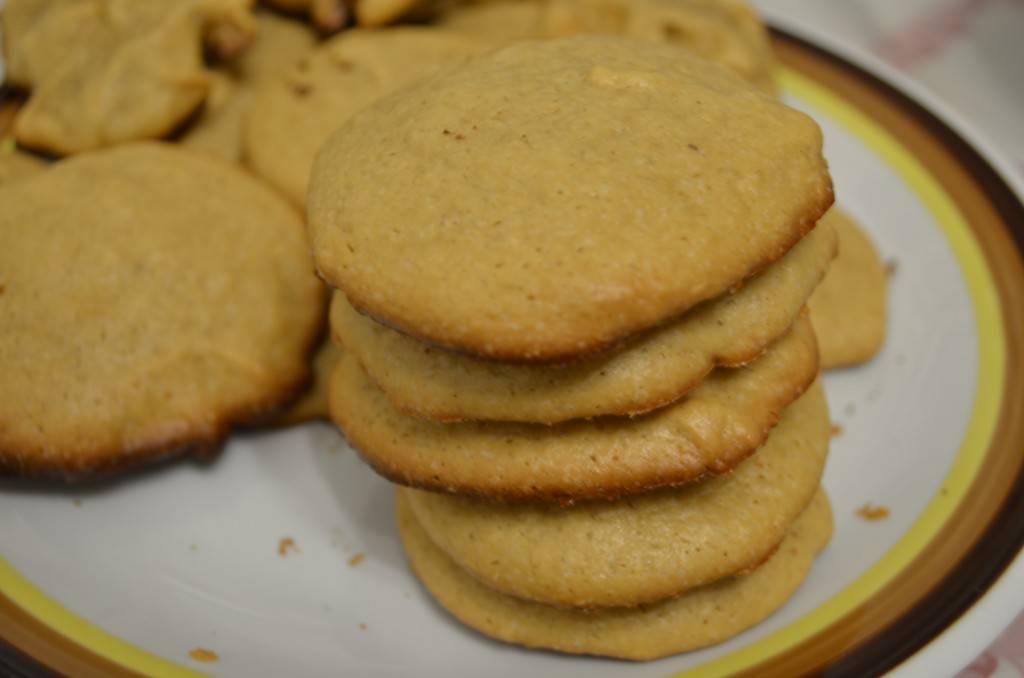 You can find the recipe here!